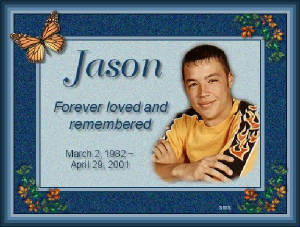 You Never Said Goodbye


You never said "I'm leaving;"
You never said goodbye.
You were gone before I knew it,
And only God knew why.
A million times I needed you;
A million times I cried.
If love alone could have saved you,
You never would have died.
In life I loved you dearly;
In death I love you still;
In my heart you hold a place,
That no one else can fill.
It broke my heart to lose you,
But you didn't go alone,
For part of me went with you,
The day God took you home.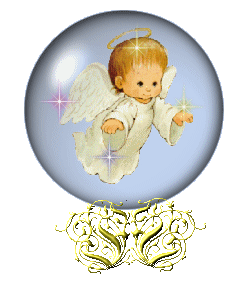 I am The Gentle Autumn's Rain

Do not stand at my grave and weep;

I am not there.

I do not sleep.

I am a thousand winds that blow.

I am the diamond glints on snow.

I am the sunlight on ripened grain.

I am the gentle autumn's rain.

When you awaken in the morning's hush,

I am the swift uplifting rush

Of quiet birds in circled flight.

I am the soft stars that shine at night.

Do not stand at my grave and cry;

I am not there.

I did not die.
THE ROSE

A certain man planted a rose and watered
It faithfully, and before it
Blossomed, he examined it.
He saw the bud that would soon blossom
And also the thorns. And he thought,
"How can any beautiful flower
Come from a plant
Burdened with so many sharp thorns?"
Saddened by this thought, he neglected
To water the rose,
And before it was ready
To bloom, it died.
So it is with many people.
Within every soul there is a rose.
The God-like qualities planted
In us at birth
Grow amid the thorns of our faults.
Many of us look at ourselves
And see only the thorns,
The defects. We despair,
Thinking that nothing good
Can possibly come from us.
We neglect to water
The good within us,
And eventually it dies.
We never realize our potential.
Some people do not see the rose
Within themselves;
Someone else must show it to them.
One of the greatest gifts a person
Can possess is to be
Able to reach past the thorns and
Find the rose within others.
This is the characteristic of love,
To look at a person,
And knowing his faults,
Recognize the nobility in his
Soul, and help him realize
That he can overcome his faults.
If we show him the rose,
He will conquer the thorns.
Then will he blossom,
Blooming forth thirty, sixty,
A hundred-fold as it is given to him.
Our duty in this world is to help
Others by showing
Them their roses and
Not their thorns.
Only then can we achieve the love
We should feel for each other;
Only then can we
Bloom in our own garden.
My Sleeping Child

Sweet precious face, Angels delight;

As thou my dove, asleep tonight.

Upon thy pillowed bed doth lie,

While dreams upon thy brow draw nigh.

How precious are the thoughts of thee,

As the stars in this Celestial sea

Gather into this small room,

To chase away all doubt and gloom.

As thou, My love so innocently doth sleep,

Angels do gather round to thy keep.

And I too come quietly up to thy slumber bed

To kiss the gently upon thy dreaming head.

Sleep on my little one, no worries of tomorrow,

No thoughts or dreams of sorrow.

And keep thy innocent ways,

Throughout your remaining days.

Written after watching Bonnie sleep so peacefully. Shirley M. Schork
Angel In Heaven

There's a special angel in Heaven
that is a part of me.
It is not where I wanted him
but where God wanted him to be.

He was here just a moment
like a nighttime shooting star.
And though He is in Heaven
he isn't very far.

He touched the heart of many
like only an Angel can do.
I would've held him every minute
if the end I only knew.

So I send this special message
to the Heaven up above.
Please take care of my Angel
and send him all my love.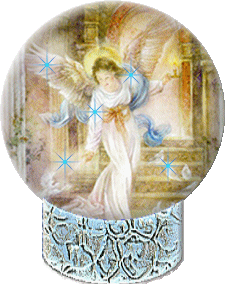 There Where Many Moments With You

( Just Not Enough Years)

A child is a gift from the Heavenly Father
that comes with many moments of love.
But what you think you'll hold for a lifetime,
may one day soar to the Heavens above.

Oh, now, I think back at the moments;
Precious moments I shared with you.
I think of the times that I heard you laugh ...
There's nothing to compare it to.

I think of the times you sat with me;
Sharing the dreams you treasure.
And sharing the failures that you feared most ...
Even these were moments of pleasure.

Every moment I shared with you was a joy!
So much more than you could know.
Just to hear each time your heart would beat ...
Meant one more beat to help you grow!

Tonight, I sit and hold onto the photo albums,
Holding onto every single minute.
I look back and long for more time in life with you.
For more life while you were in it.

I see others around me and know that they
understand exactly how I feel.
For every moment I live without you
is a moment too painfully real.

So, I sit tonight longing to hold you;
I just can't hold back my tears.
There were many moments with you ...
Oh ... Just not enough years.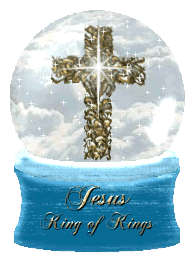 STEPPING STONES.


The Lord came to me like a dream one
day and asked, "why do you sorrow?"
I answered, "Lord my life is so full of
pain, I can't face one more tomorrow."
The Lord sat down beside me, and
gently took my hand. He said, "Let me
explain to you and then you'll
understand.
Each sorrow is a stepping stone
you must surmount each day,
And every stepping stone you climb
is a sorrow that's passed away.
The road of life is a mountainside,
with crevices in which to be caught,
But as you struggle on your way,
I the Rock, will lend support.
Every stepping stone you climb,
makes spirit and heart grow strong.
Exercising character and faith
this road seems painful and long.
The way is paved with stepping stones,
to uplift your heart and soul,
Though difficult they aid your way,
to a City paved with gold.
I know that you are tired,
for I too have walked this way,
My sorrows did they multiply,
but I cleared many stones away.
I left my rock to lift you up,
I left behind my story.
To give you strength to make your climb,
to that special place in glory.
And never fear, the Rock is here,
You'll never climb this mountain alone
Surmount life's sorrows, continue on,
For they are but stepping stones.



If I Knew


If I knew it would be the last time
I would be there to share your day,
well I'm sure you'll have so many more
so I can let just this one slip away.
For surely there's always tomorrow
to make up for an oversight,
and we always get a second chance
to make everything right.
There will always be another day
to say our," I love you's,"
And certainly there's another chance
to say our. " Anything I can do's?"
But just in case I might be wrong,
and today is all I get,
I'd like to say how much I love you
and I hope we never forget.

Tomorrow is not promised to anyone,
young or old alike,
And today may be the last chance
you get to hold your loved one tight.

So if you're waiting for tomorrow,
why not do it today?
For if tomorrow never comes,
you'll surely regret the day,
That you didn't take that extra time
for a smile, a hug, or a kiss
and you were too busy to grant someone,
what turned out to be their one last wish.
So always hold them dear.
So take time to say I'm sorry, Please forgive me, Thank you, or It's okay.
And if tomorrow never comes,
you'll have no regrets about today.


"What Did I Do"



What did I do that went so wrong
I tried to teach you to be wise and strong.
I looked forward to seeing you with family and home,
I didn't know it would be earth and stone.


I'll never see you walk down that aisle,
I'll never again see that wonderful smile.
My heart is breaking that much I can say,
I can't wait to see you on some distant day.


I am no longer afraid of dying,
Sometimes I think it's better than crying.
But most of all because I'll see you,
And that my dear son is what I long to do.




One Sweet Day.

Sorry I never told you
All I wanted to say
And now it's too late to hold you
'Cause you've flown away
So far away

Never had I imagined
Living without your smile
Feeling and knowing you hear me
It keeps me alive
Alive

And I know you're shining down on me from Heaven
Like so many friends we've lost along the way
And I know eventually we'll be together
One sweet day

Darling, I never showed you
Assumed you'd always be there
I took your presence for granted
But I always cared
And I miss the love we shared

And I know you're shining down on me from Heaven
Like so many friends we've lost along the way
And I know eventually we'll be together
One sweet day

Although the sun will never shine the same
I'll always look to a brighter day
Lord I know when I lay me down to sleep
You will always listen as I pray

And I know you're shining down on me from Heaven
Like so many friends we've lost along the way
And I know eventually we'll be together
One sweet day

And I know you're shining down on me from Heaven
Like so many friends we've lost along the way
And I know eventually we'll be together
One sweet day

Sorry I never told you
All I wanted to say

Gods Angels.

If God did not make Angels, then who would want to die? How could there be a Heaven in that great place in the sky? If God did not make Angels, then who could sing and play And evermore watch over us each moment, every day? He chooses them so carefully and often they are small, His babies are most innocent, and some aren't born at all. These cherubs are a special gift sent down for us to love, If only for a little while until they're called above. If you conceived an Angel that was not meant to stay, Then do not grieve and make it sad, just let it go and play, For Heaven is a special place where we all wish to go, Our Angels will be waiting there for all of us, you know, And when we see their faces and their little golden smile, We'll know our precious Angels only left for a short while. We'll cuddle them and smother them with kisses filled with love, That day we meet our Angels in God's nursery up above. By Dawn Glenton (c 2000